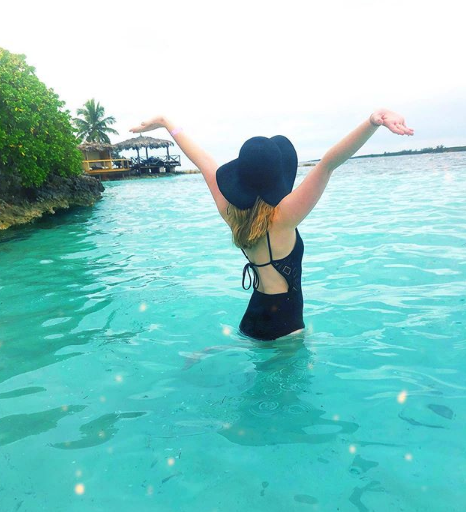 ✨Who else is Manifesting this as their everyday life? 🙋🏼‍♀️⠀
⠀
🌟One really awesome way to manifest the things you want is to use pictures that you already have of yourself on the best, days of your life! This makes it so much easier for you to feel the feelings and visualize yourself there because, well, you were! ⠀
⠀
🇧🇸 Like for me? This trip to the Bahamas from this past March fits nicely on my vision board 😊⠀
⠀
📸Don't have any pictures of you where you wanna go? Why not photoshop it? Or you can even try literally printing out a pic of you + a pic of your dream trip and literally pasting/taping them together irl! Why not? ⠀
⠀
🎨 Get creative! What's on your vision board?!